ABOUT THE AUTHOR
Vásken Kalayjian
The Award-Winning Global Branding Expert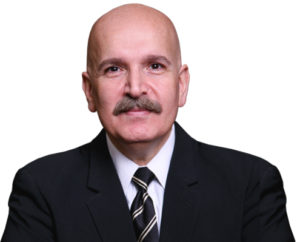 Currently CEO and Brand Architect at GK Brand, Tribe Global, Vasken has worked extensively with Fortune 500 companies, as well as startups, not-for-profit organizations, and government agencies. His thirty years of experience includes developing strong corporate identities, product portfolios, place and country branding systems, integrated multi-media marketing campaigns and new product launches.
Vasken's diverse blue-chip clients have included such world-renowned brands as A&E, ABC, Abbott, American Airlines, BP, Canon, CBS, Chase Bank, CNBC, Coca-Cola, College Board, Eppendorf, GE, Hanshin, Hanwha, HBO, IBM, Kia Automobiles, NBC, Neuberger Berman, NFL, Olympics, Panasonic, Pfizer, Pepsi, Pizza Hut, P&G, Radio Liberty, Roche, Siemens, Sony, Shell, Suzuki, The History Channel, Time, Tropicana, UJA Federation, Unilever, Visa, and many other prestigious names.
With a Communications degree from Pratt Institute in New York, Vasken began his professional career at NBC Universal and quickly rose through the ranks from designer and art director to creative director, on-pair promotions director, and the head of the network's marketing and promotion department. It was in this role that he was responsible for the rebranding of NBC. As part of an impressive portfolio for network television, he initiated and shaped new businesses and program launches, including: NBC Sports, NBC Radio, World Series, Olympics, Super Bowl, Pro Bowl, Rose Bowl, College Bowl, Wimbledon Tennis, Boxing, Formula 1, NBC News, NBC Corporate, NBC Day Time, NBC Late Night, NBC News, NBC Olympics, and SNL-Saturday Night Live. He launched and promoted major hit features and series such as Saint Elsewhere, Hill Street Blues, LA Law, Live from Studio 8H, Shogun, Cheers, The A Team, and many other popular shows.
Previously in his career, Vasken was a designer for a prestigious New York City package design company, earning numerous awards for his designs for Bloomingdales, Pottery Barn, and many other leading retail brands. He later held a position as an art director at Environetics, a leading environmental architecture company in New York City. During this time, he branded the corporate headquarters for Swiss Bank, Blue Cross Blue Shield, and other major global entities.
Vasken wrote Brand Real because he wants to see more innovators and entrepreneurs turn great ideas into thriving businesses, adding value to the world around us.
The Artist and Meditation Instructor:
Alongside his distinguished career in Communications Design, Vasken is also an accomplished artist, with many group exhibits and one-man shows to his credit, in the U.S. and abroad.
On top of this, Vasken has been teaching meditation for over 20 years. He received his formal training in Rinzai Zen, Way of Nature Shamanic Nature Quest and The Fourth Way of G. I. Gurdjieff Esoteric Schools.